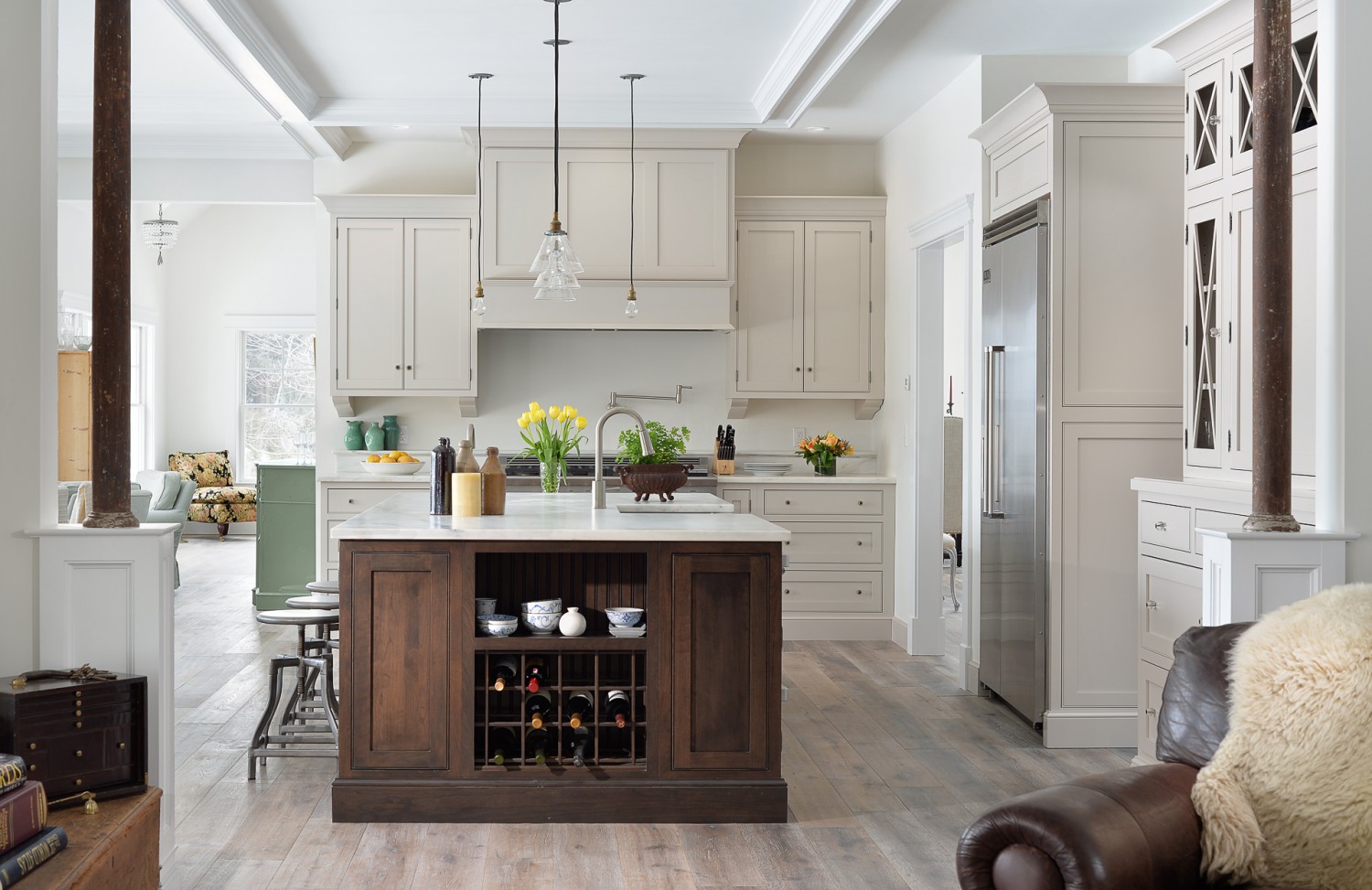 After working as an in-house designer and photographer for a cabinetry manufacturer, kitchens are in my blood. Most of our sales were in New England, and the New England look remains popular amongst the Northeastern United States. The look seems to take its inspiration from the iconic beaches of Cape Cod: wind-swept sparseness of detail, horizontal lines of and endless ocean horizon, sun-bleached, subdued hues and salt-water worn driftwood.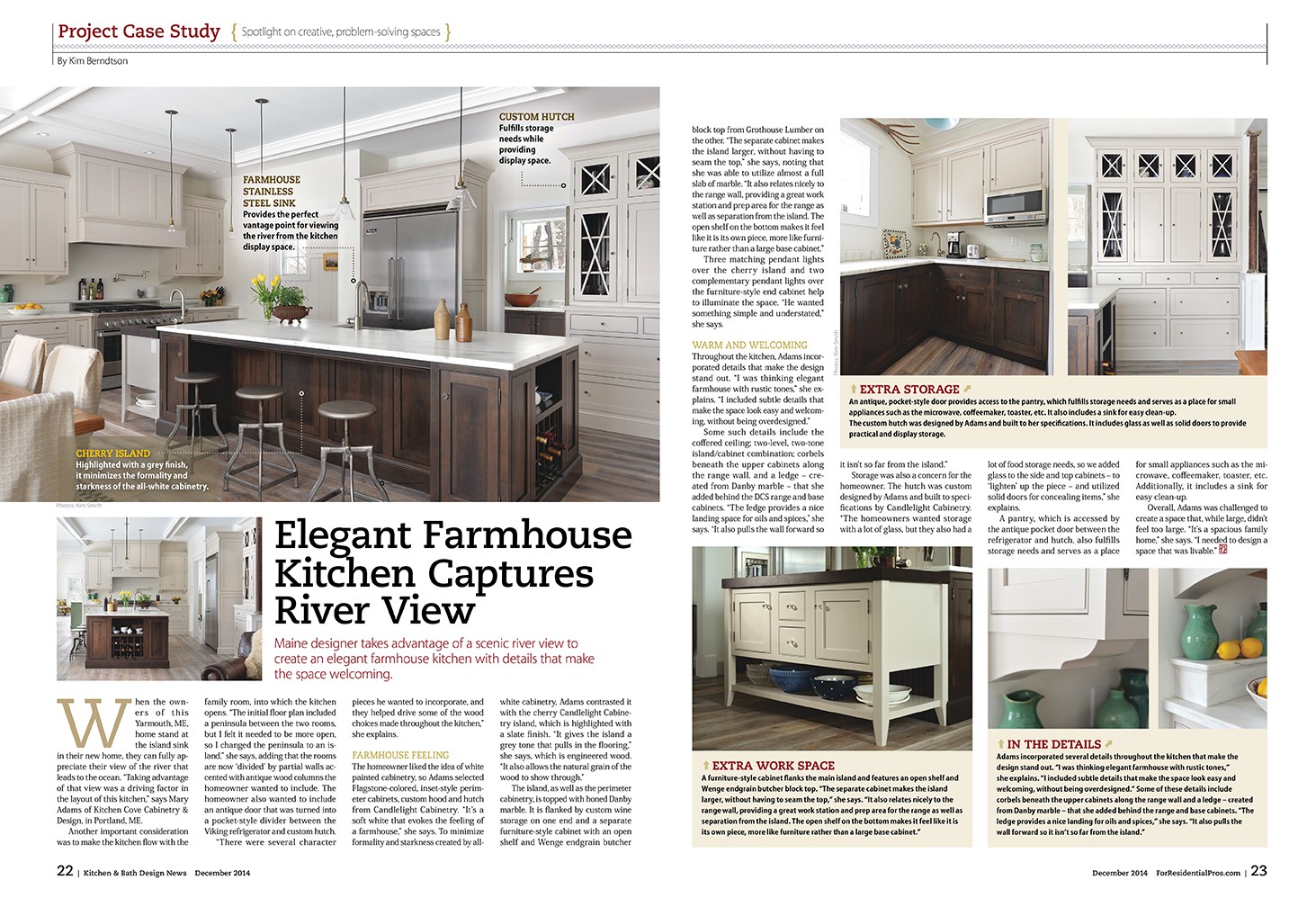 One such case is this sea-side kitchen in Portland Maine. To date, it has 9200 saves on Houzz with no signs of losing momentum. This kitchen was featured in Kitchen & Bath Design News. One can see some influence from New England and it continues to be a popular aesthetic, especially with the mix of vintage light fixtures (from Junk Yard Lighting) and antique furniture pieces. 
Kitchen designed by Kitchen Cove Cabinetry, Portland Maine. Cabinets: Candlelight Cabinetry.
Interiors Photographer Portland ME:  Kim Smith Photo